Brief about the school
The school of early childhood care and primary education comprise of department of early childhood care education and primary education studies part of school of education. However in April/2017 the two department became school. The school with the support of the current Provost Dr. Sadi Mohammed Sirajo has been playing his role as foundation and pillar on which all other layers forms of education rest.
Admission Pre-requisites For Early Childhood Care Education
The neccesary pre-requisites and academic qualifications to gain admission into Early Childhood Care Education in any school are listed on this page. This comprises of requirements for:
UTME Exam Subjects
WAEC
Direct Entry (DE)
Special Considerations/Waivers for each case
  UTME SUBJECT COMBINATIONS
English Language is compulsory in addition to:
English Language and any other three subjects.
Five SSCE credits including English Language.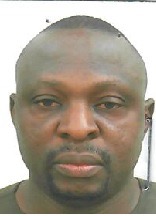 Adeniyi Adedeji
(Dean school of ECCE & PES)